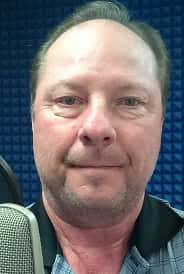 Chuck Pettigrew 6am-10am
Chuck Pettigrew was born and raised in Lubbock, Texas and has lived in Oklahoma since 1979.
Since he was sixteen, broadcasting has been a part of his life. He has worked in both radio and television.  Chuck was told as a child that a career in broadcasting should work out well for him because of his 'gift of gab'.
Chuck enjoys beach vacations, bass guitar, nature photography, and bike riding. He still enjoys hiking even though he was bitten by a rattlesnake while hiking one of his favorite trails.
Married for more than 29 years, his daughter has attended both OU and OSU. This fact always sparks interesting discussions at home around the time of bedlam sporting events here in Oklahoma.
Since 2003 Chuck has served up lots of 'Soft Rock Favorites', mornings from 5am to 10am here on 99.5 The Breeze.
Don Rosen 10am-3pm
I was born in New York City and raised in Massapequa (Long Island), NY.  I started to love radio at an early age when my dad broadcast the traffic reports in the mid 1960s at 1010 WINS, New York, the country's #1 radio station.  My parents bought my a Remco Caravelle radio transmitter when I was 10 years old…and the rest is history.  My wife and I have a daughter and son and two beagles.  When I am not broadcasting on The Breeze, my wife and I take road trips.  I want to thank Rick, Chuck and Patty for making my time here at The Breeze really enjoyable.
The "Hollywood Reporter" asked 1,600 film industry pros to name their favorite movie quotes.  They talked to actors, directors, producers, writers, agents, and craftsmen . . . and came up with the 100 most popular.
Here are the Top 10:
1.  "Frankly my dear, I don't give a damn.":  "Gone with the Wind", 1939
2.  "Here's looking at you, kid.":  "Casablanca", 1942
3.  "You're gonna need a bigger boat."  "Jaws", 1975
4.  "May the Force be with you.":  "Star Wars", 1977
5.  "Toto, I've a feeling we're not in Kansas anymore.":  "The Wizard of Oz", 1939
6.  "I'm going to make him an offer he can't refuse.":  "The Godfather", 1972
7.  "Of all the gin joints in all the towns in all the world, she walks into mine.":  "Casablanca", 1942
8.  "You talkin' to me?":  "Taxi Driver", 1976
9.  "There's no place like home.":  "The Wizard of Oz", 1939
10.  "The first rule of Fight Club is: You do not talk about Fight Club.":  "Fight Club", 1999
CLICK HERE for the complete list.
DON'S STUFF YOU MIGHT HAVE MISSED!!!
An 80-year-old guy in Texas realized people were abandoning dogs near his farm a few years ago, and started taking them in.  But he also built a tiny TRAIN for them, hooks it up to his riding mower, and drives around town.  Now a bunch of photos people have taken are going viral.An 80-year-old guy in Texas realized people were abandoning dogs near his farm a few years ago, and started taking them in.  But he also built a tiny TRAIN for them, hooks it up to his riding mower, and drives around town.  Now a bunch of photos people have taken are going viral.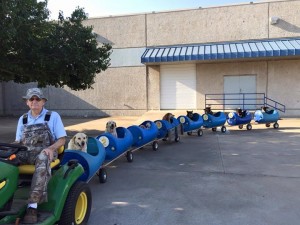 Cabin in the Woods" is the best horror movie of the 21st Century . . . so far, anyway. That's according to a readers' poll conducted by the website MoviesFilmsAndFlix.com. Here's their Top 21:
1. "Cabin in the Woods" (2012)
2. "Pan's Labyrinth" (2006)
3. "28 Days Later" (2002)
4. "The Descent" (2005)
5. "Let the Right One In" (2008) (A Swedish movie that was remade in America as "Let Me In" with Chloe Grace Moretz.)
6. "It Follows" (2014)
7. "The Babadook" (2014)
8. "Shaun of the Dead" (2004)
9. "Mulholland Drive" (2001)
10. "Drag Me to Hell" (2009)
11. "The Ring" (2002)
12. "The Conjuring" (2013)
13. "Martyrs" (2008)
14. "[Rec]" (2007) (A Spanish movie that was remade in America as "Quarantine".)
15. "Trick r' Treat" (2007)
16. "American Psycho" (2000)
17. "The House of the Devil" (2009)
18. "The Mist" (2007)
19. "Paranormal Activity" (2007)
20. "What We Do in the Shadows" (2014)
21. (tie) "The Devil's Rejects" (2005)
21. (tie) "Session 9" (2001)
Rolling Stone" put together a list of the 100 Greatest Songwriters. For #1, then went with the obvious choice: BOB DYLAN. He's followed by Paul McCartney, John Lennon, Chuck Berry, and Smokey Robinson.
Here's the Top 20:
1. Bob Dylan
2. Paul McCartney
3. John Lennon
4. Chuck Berry
5. Smokey Robinson
6. Mick Jagger and Keith Richards
7. Carole King
8. Paul Simon
9. Joni Mitchell
10. Stevie Wonder
11. Bob Marley
12. Brian Wilson
13. Hank Williams
14. Bruce Springsteen
15. Motown songwriters Eddie Holland, Lamont Dozier, and Brian Holland ("You Keep Me Hangin' On", "I'll Be There")
16. Leonard Cohen
17. Neil Young
18. Prince
19. Ellie Greenwich and Jeff Barry ("Leader of the Pack", "River Deep, Mountain High")
20. Jerry Leiber and Mike Stoller ("Jailhouse Rock", "Yakety Yak")
Some of the other big names on the list include: James Brown at #26, Michael Jackson at #34, Stevie Nicks at #53, Kurt Cobain at #54, Madonna at #56, and Marvin Gaye at #82.
Taylor Swift made the list . . . but all the way back at #97. The next highest ranking country star after Hank is Dolly Parton at #30. There's also Merle Haggard at #33, Johnny Cash at #43, Willie Nelson at #60, and Loretta Lynn at #76.
Rap makes its first appearance with the Notorious B.I.G. at #52. Jay Z is #68, Kanye is #84, and Eminem is #91.
"Rolling Stone" has a list of "The 30 Best Sports Movies of All-Time." Obviously, "Tin Cup" made it on . . . but to the dismay of rabid "Tin Cup" fans worldwide, it's just barely hanging on at #29. Here's the full list . . .
1. "Hoop Dreams", 1994
2. "Rocky", 1976
3. "The Bad News Bears", 1976
4. "Raging Bull", 1980
5. "Caddyshack", 1980
6. "Bull Durham", 1988
7. "Slap Shot", 1977
8. "When We Were Kings", 1996
9. "Senna", 2010
10. "Friday Night Lights", 2004
11. "White Men Can't Jump", 1992
12. "The Pride of the Yankees", 1942
13. "Hoosiers", 1986
14. "Murderball", 2005
15. "Fat City", 1972
16. "The Endless Summer", 1966
17. "North Dallas Forty", 1979
18. "The Wrestler", 2008
19. "The Natural", 1984
20. "The Big Lebowski", 1998
21. "Victory", 1981
22. "The Bingo Long Traveling All-Stars & Motor Kings", 1976
23. "Bend It Like Beckham", 2002
24. "Any Given Sunday", 1999
25. "Blue Chips", 1994
26. "Rudy", 1993
27. "Chariots of Fire", 1981
28. "Miracle", 2004
29. "Tin Cup", 1996
30. "No No: A Dockumentary", (2014)
BBC Culture has released the results of a new poll ranking "The 100 Greatest American Movies." 62 international film critics participated in the poll, which was supposed to, quote, "get a global perspective on American film." Interestingly enough, only 12 of the 87 movies that have won an Oscar for Best Picture made the list . . . and only 40 of the Top 100 were even NOMINATED for Best Picture.
Obviously, the Academy has made some selections over the years that haven't withstood the test of time . . . but still.
Here is the complete BBC Culture list released earlier this week:
The 100 greatest American films
100. Ace in the Hole (Billy Wilder, 1951)
99. 12 Years a Slave (Steve McQueen, 2013)
98. Heaven's Gate (Michael Cimino, 1980)
97. Gone With the Wind (Victor Fleming, 1939)
96. The Dark Knight (Christopher Nolan, 2008)
95. Duck Soup (Leo McCarey, 1933)
94. 25th Hour (Spike Lee, 2002)
93. Mean Streets (Martin Scorsese, 1973)
92. The Night of the Hunter (Charles Laughton, 1955)
91. ET: The Extra-Terrestrial (Steven Spielberg, 1982)
90. Apocalypse Now (Francis Ford Coppola, 1979)
89. In a Lonely Place (Nicholas Ray, 1950)
88. West Side Story (Robert Wise and Jerome Robbins, 1961)
87. Eternal Sunshine of the Spotless Mind (Michel Gondry, 2004)
86. The Lion King (Roger Allers and Rob Minkoff, 1994)
85. Night of the Living Dead (George A Romero, 1968)
84. Deliverance (John Boorman, 1972)
83. Bringing Up Baby (Howard Hawks, 1938)
82. Raiders of the Lost Ark (Steven Spielberg, 1981)
81. Thelma & Louise (Ridley Scott, 1991)
80. Meet Me in St Louis (Vincente Minnelli, 1944)
79. The Tree of Life (Terrence Malick, 2011)
78. Schindler's List (Steven Spielberg, 1993)
77. Stagecoach (John Ford, 1939)
76. The Empire Strikes Back (Irvin Kershner, 1980)
75. Close Encounters of the Third Kind (Steven Spielberg, 1977)
74. Forrest Gump (Robert Zemeckis, 1994)
73. Network (Sidney Lumet, 1976)
72. The Shanghai Gesture (Josef von Sternberg, 1941)
71. Groundhog Day (Harold Ramis, 1993)
70. The Band Wagon (Vincente Minnelli, 1953)
69. Koyaanisqatsi (Godfrey Reggio, 1982)
68. Notorious (Alfred Hitchcock, 1946)
67. Modern Times (Charlie Chaplin, 1936)
66. Red River (Howard Hawks, 1948)
65. The Right Stuff (Philip Kaufman, 1983)
64. Johnny Guitar (Nicholas Ray, 1954)
63. Love Streams (John Cassavetes, 1984)
62. The Shining (Stanley Kubrick, 1980)
61. Eyes Wide Shut (Stanley Kubrick, 1999)
60. Blue Velvet (David Lynch, 1986)
59. One Flew Over the Cuckoo's Nest (Miloš Forman, 1975)
58. The Shop Around the Corner (Ernst Lubitsch, 1940)
57. Crimes and Misdemeanors (Woody Allen, 1989)
56. Back to the Future (Robert Zemeckis, 1985)
55. The Graduate (Mike Nichols, 1967)
54. Sunset Boulevard (Billy Wilder, 1950)
53. Grey Gardens (Albert and David Maysles, Ellen Hovde and Muffie Meyer, 1975)
52. The Wild Bunch (Sam Peckinpah, 1969)
51. Touch of Evil (Orson Welles, 1958)
50. His Girl Friday (Howard Hawks, 1940)
49. Days of Heaven (Terrence Malick, 1978)
48. A Place in the Sun (George Stevens, 1951)
47. Marnie (Alfred Hitchcock, 1964)
46. It's a Wonderful Life (Frank Capra, 1946)
45. The Man Who Shot Liberty Valance (John Ford, 1962)
44. Sherlock Jr (Buster Keaton, 1924)
43. Letter from an Unknown Woman (Max Ophüls, 1948)
42. Dr Strangelove (Stanley Kubrick, 1964)
41. Rio Bravo (Howard Hawks, 1959)
40. Meshes of the Afternoon (Maya Deren and Alexander Hammid, 1943)
39. The Birth of a Nation (DW Griffith, 1915)
38. Jaws (Steven Spielberg, 1975)
37. Imitation of Life (Douglas Sirk, 1959)
36. Star Wars (George Lucas, 1977)
35. Double Indemnity (Billy Wilder, 1944)
34. The Wizard of Oz (Victor Fleming, 1939)
33. The Conversation (Francis Ford Coppola, 1974)
32. The Lady Eve (Preston Sturges, 1941)
31. A Woman Under the Influence (John Cassavetes, 1974)
30. Some Like It Hot (Billy Wilder, 1959)
29. Raging Bull (Martin Scorsese, 1980)
28. Pulp Fiction (Quentin Tarantino, 1994)
27. Barry Lyndon (Stanley Kubrick, 1975)
26. Killer of Sheep (Charles Burnett, 1978)
25. Do the Right Thing (Spike Lee, 1989)
24. The Apartment (Billy Wilder, 1960)
23. Annie Hall (Woody Allen, 1977)
22. Greed (Erich von Stroheim, 1924)
21. Mulholland Drive (David Lynch, 2001)
20. Goodfellas (Martin Scorsese, 1990)
19. Taxi Driver (Martin Scorsese, 1976)
18. City Lights (Charlie Chaplin, 1931)
17. The Gold Rush (Charlie Chaplin, 1925)
16. McCabe & Mrs Miller (Robert Altman, 1971)
15. The Best Years of Our Lives (William Wyler, 1946)
14. Nashville (Robert Altman, 1975)
13. North by Northwest (Alfred Hitchcock, 1959)
12. Chinatown (Roman Polanski, 1974)
11. The Magnificent Ambersons (Orson Welles, 1942)
10. The Godfather Part II (Francis Ford Coppola, 1974)
9. Casablanca (Michael Curtiz, 1942)
8. Psycho (Alfred Hitchcock, 1960)
7. Singin' in the Rain (Stanley Donen and Gene Kelly, 1952)
6. Sunrise (FW Murnau, 1927)
5. The Searchers (John Ford, 1956)
4. 2001: A Space Odyssey (Stanley Kubrick, 1968)
3. Vertigo (Alfred Hitchcock, 1958)
2. The Godfather (Francis Ford Coppola, 1972)
1. Citizen Kane (Orson Welles, 1941)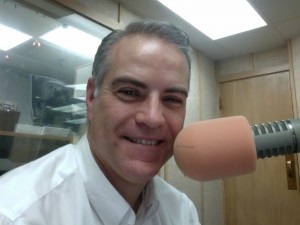 Mike Austin 3pm-7pm
I grew up in a small Illinois, river town (Savanna).  My mother was a Southern Belle from Memphis.  Listening to the radio meant listening to either stations in the Quad Cities or Chicago with legends like Larry Lujack, Fred Winston,  & John Landecker.  I didn't grow up wanting to be a radio personality.  I was always the class clown and a musician (drummer), so in our town of 4,000 souls, when it came time to get a Summer job between my Junior & Senior year, I applied at the local radio station….to be a janitor.  They called and asked if I wanted to be on the air!  Being on the radio is about ALL I've ever done.  I met my wife while working on the air in Michigan.  We have 6 children, 2 of whom are off building their own lives at ages 23 & 20 respectively.  My 23 year old son is a power lifter in Iowa/Illinois and my 20 year old daughter works in Chicago.  I host a website and podcast about fatherhood (www.radiodad.com). I enjoy hiking and working in my recording studio at home.  I appear in commercials and last year was the voice of "Cupid" for 3 Walmart radio commercials.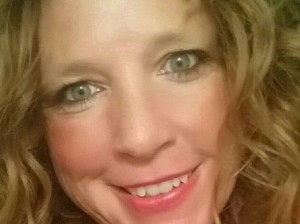 Patricia Sheffield  7pm-Midnight