The Breeze at the International Festival 2015 at Elmer Thomas Park.
The Breeze at the Comanche Nation Fair 2015 .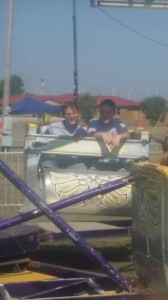 One of the free rides at the fair.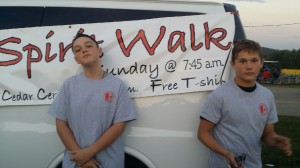 Saige and Jason getting to walk in the Spirit Walk.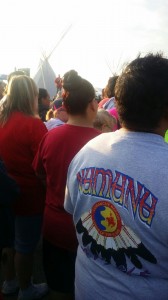 People lined up for the Comanche Nation Spirit Walk, part of the Comanche Nation Fair.  Tee Pee in background.
Chuck Pettigrew on location at Lawton Heritage Pharmacy
A group of businesses purchased the on location broadcast from the Heritage Plaza on Gore Boulevard in Lawton.  The event was to promote the Christmas Holiday Open House for Friday and Saturday, December 5th and 6th.
Vicky Cooke and Laura Hajj of Montevista Rehabilitation and Skilled nursing care center on Quanah Parker Trailway.